After the completion of previous successful editions, we are glad to announce our upcoming 3rd Edition of "Webinar on Nutrition & Food Science" going to be held Online during 12-13 July 2021 under the theme "Let Food and Nutrition be The Medicine?".
Nutrition Conference 2021 showcases the best practices in the world, and provides a one-of-a-kind forum to explore the complete spectrum in food research from basic nutritional essentials to food security, management and advancement in processing technologies. We aim to narrow in on your scientific niche and connect with the experts in your field.
Join us and witness the successful event by participating at Nutrition Conference 2021. Share your profession and trade access to new opportunities from throughout the globe.
Aim & Scope:
Nutrition Conference 2021 | Online aims to bring together leading academic scientists, researchers and research scholars to exchange and share their experiences and research results on all aspects of Nutrition & Food Science. It also offers an interdisciplinary platform for researchers, practitioners, professionals and educators to present and discuss the most recent innovations, trends, and concerns as well as practical challenges encountered and solutions adopted in the fields of Nutrition and Food Science.
The field of Nutrition have not only helped the development in different fields in science and technology but also contributed towards the improvement of the quality of human life to a great extent. All this has become possible with the different discoveries and inventions leading to the development of various applications. Many advances have been taking place. More over present technologies have added new dimension to the field of Nutrition. The business entrepreneurs can bring it to the market and the students can get inspired to learn more and work towards benefit of mankind. Today the market analysis of this field indicates that Government, private institutes and many others are investing more in this field as this has assuring future. The industrial output from the scientific developments in this filed are promising.
Nutrition Conference 2021 welcomes everyone to join us for two-day conference to Online !!
Who should attend?
Scientific researchers
Practitioners
Global and public health professionals
Policy makers
Advocacy leaders
Industry and Media
Other related professionals
Why to attend?
Enlightening Opportunities: Nutrition Conference 2021 has dedicated itself to discovering researchers who specialize in nutrition, food, obesity, lifestyle, and health. This provides the opportunity to interact participants with the Nutritionists, Nutrition Science experts, Food Science Associates, Food Technology Researchers etc.
Interacting with Experts: Nutrition Conference 2021 will provide a platform to network with peers. Most people can help each other uncover ideas and spark inspiration when they get to know each other on a personal level.
Exchange of Information: Nutrition Conference 2021 aims to create an opportunity for exchange of information on technological developments, new scientific innovations and the effectiveness of various regulatory programs towards Nutrition and Food Sciences.
Target Audience:
Nutritionists
Food scientist and researchers
Dieticians and Clinical Nutritionists
Health care and Fitness Professionals
Nutrition Associations and Societies
Business Entrepreneurs
Integrated Health promoters
Academicians and Young Researchers
Basic and Clinical Research Scientists
Food R&D Laboratories
Pharmaceutical companies
Benefits:
Networking Opportunities, Grow Your Professional Network
Build Your Knowledge Base
Expand Your Resources
Greater Focus
Meet Experts & Influencers
Face to Face
Learning In a New Space
Break Out of Your Comfort Zone
New Tips & Tactics
Past Conferences:
Global Conference on Nutrition & Food Science- June 24-25, 2019, Rome, Italy
Webinar on Nutrition & Food Science- March 22-23, 2021, Virtual Conference
Market Analysis:
Food & Beverages segment amount increases from 737m USD in 2018 to 907m USD in 2019. The current top Food Science research countries are United Kingdom, United States, Spain, India, Brazil, Korea, and China. China is a largest food markets in volume and value terms, because of its population size. But the Asia food market is growing constantly.
Nutrition Market is growing at a CAGR of 6.9% during the period of 2018 to 2025.
Finally the demand of food increasing day by day, but the resources globally reducing.
Income is probable to show an annual growth rate (CAGR 2020-2024) of 9.8%, resulting in a market volume of US$950m by 2024 [1].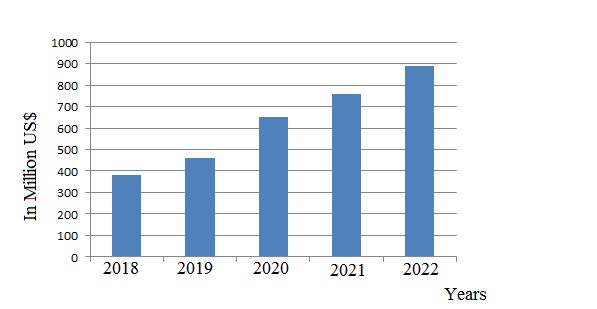 Figure 1: Food market revenue growth from 2017 t0 2024 in million US dollars.
Market Size by Region:
The nutritional evaluation market is estimated to be valued at USD 4.04 Billion in 2017, and is projected to reach USD 5.99 Billion by 2022, at a CAGR of 8.2% from 2017 to 2022.
The North American place dominated the market and accounted for the largest share, in the International nutritional evaluation market, in 2016. Factors such as a stringent food nutrition labeling regulations, enlarge in consumer focus regarding nutritional labeling, and make bigger in use of nutrition claims as an advertising approach by using food manufacturers are driving the growth of the market in the region[2].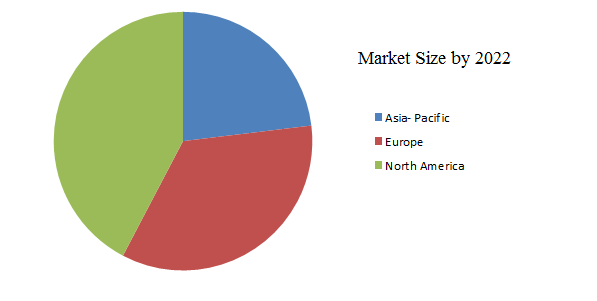 Figure 2: Nutrition Analysis Market, by Region, 2022(USD Billion).
Furthermore, the nutritional evaluation market will witness rapid increase in developing the areas such as Asia-Pacific, Africa/Middle East, Eastern Europe, and Central & South America due to changing policies associated to food nutrition and product labeling.
References:
Related Topics:
Diseases and Conditions Influenced by Nutrition | Diet and Genetics | Food Chemistry | Food Packaging | Food & Nutritional Immunology | Food Processing | Food Industry | Food Technology | Food Toxicology | Food Science & Cardiac Care | Food Microbiology | Food Adulteration | Food Nutrition and Dietetics | Food, Vaccines and Medicine | Importance of Food Nutrition | Junk Food and Diabetes | Management of Food Waste | Molecular Gastronomy | Nutrition in Pregnancy Health | New invention in Nutrition science | Oncology Nutrition | Pediatric Nutrition | Quality Control | Sensory Analysis | Food Labeling | Food Engineering and Microbiology | Food Acceptability | Food Conservation and Preparation | Food Machinery and Packaging | Food Processing Technology | Food Safety and Hygiene | Food Science and Technology | Physiological Aspects of Food | Food Composition and Processing | Health claims on Food | Fermentation in Food Processing | Food Insecurity | Food Poisoning | Food Addiction and Intolerance | Food Contamination and Deficiencies | Nutrition and Food Sciences | Nutritional Aspects of Food | Nutritional Quality of Novel Foods | Bioavailability of Nutrients | Dietary Selection | Diet and Metabolic Syndrome | Nutrition Deficiency and Treatment | Community Nutrition | Molecular Nutrition | Nutrition and Physical Activity | Nutrition and Cognitive Functions | Nutrition in Developing Countries | Nutrition Therapies | Poor Nutritional Status | Human Nutrition | Healthy Diets | Parenteral Nutrition | Nutrition and Disease Management | Drug and Protein Metabolism | Food Regulations | Food Chemistry and Biochemistry | Food Processing and Technology | Food Packaging and Preservation | Food Analysis and Approaches | Food Microbiology and Enzymology | Food, Nutrition and Health | Food Legumes Research | Food Safety and Security | Bio Active Constituents of Food | Dairy Science & Technology | Food Colloids and Polymers | Food and Environmental Sciences | Food and Agricultural Engineering | Traditional Foods vs Modern Foods | Food Substitution and Adulteration | Food - Quality Control and Quality Assurance | Beverages, Enology and Brewing Science | Seafood, Livestock and Meat Sciences | Agronomy and Agricultural Research | Food Nanotechnology | Agri Food Technology | Food Engineering and Processing | Chemistry of Food and Bio-processed Materials | Food and Dairy Technology | Food Choice and Consumer Behavior | Food Biotechnology | Food Preservation | Food Innovation and Management | Food-borne Diseases | Advancement in Food Technology | Food and Agricultural Immunology | Nutraceuticals & Nutrition Supplements | Seafood Processing | Sensory Evaluation | Enology and Brewing Science | Pharmaceutical Technology | Food and Flavor Chemistry | Meat Science and Processing Technology | Bioinformatics in FoodTech | Global Food Security | Food Industry Background | Food Authentication | Food and Quality Control | Food Consumption and Health Mapping Devices | Food Science | Sports Nutrition | Food Allergies | Functional Foods & Bioavailability | Food Microbiology and Food Quality | Novel Food Processing | Food Process Engineering | Food Chemistry and Analysis | Innovative Processing Technologies | Food Packaging and Shelf Life | Food Safety Compliance | Food Personalisation | New Protein Sources and related Technologies | Tailoring the Food & Function | Plastic Recycling | Food Waste Recycling | Multisensorics and Oral Processing | Emerging Food Safety Hazards | Hygienic Design | Nutritious Food | Nutrition and Nutritional Management | Nutritional Deficiency and Disorders | Probiotics in Nutrition | Nutrition and Cancer | Food Processing and Technical Methods | Food & Public Health Nutrition | Food and Nutritional Toxicology | Chemical reactions in foods | Food safety, security and sustainability | Food Storage and Preservation | Pediatrics nutrition | Nutritional Biochemistry | Nutritional Epidemiology | Food and Nutritional Immunology | Recent Advancement in Nutritional Science & Food Chemistry | Food packaging on nutrition | Foodborne Illness Complaints | Preventing Food Poisoning | Eating Disorders | Nutrition and Nursing | Nutrition and Diabetes | Nutrition in Clinical Practice | Nutritional Neuroscience | Nutrition and Health | Global Strategy on Nutrition | Public Health Research | Nutraceuticals and Medicinal Foods | Obesity, Diabetes & Endocrinology | Current Research in Nutrition and Dietetics | Nutritional Neuroscience and Eating Disorders | Nanotechnology in Nutritional Science & Food Biotechnology | Animal Nutrition | Agri-Food Technology | Food Chemistry and Bio Active Constituents of Food | Food Immunology | Nutraceuticals and Functional Foods | Food and Nutrition Research | Food Safety, Security and Quality Control | Food and Chemical Toxicology | Food Borne Diseases | Food Waste Management | Probiotics and Prebiotics | Food and Drug Analysis | Food Market and Economics | Food Supply Chain Managements | Dairy Science and Technology
Related Conferences:
Food Science Conferences | Nutrition Conferences | International Food & Nutrition Conference | Food Science Conference 2021 | International Nutrition Conferences 2021 | Nutrition Congress 2021 | The world's largest Nutrition Conferences | Nutrition Meetings| Nutrition Conferences 2021 | International Conference on Nutrition & Health | Annual Nutrition Science Meeting | 2021 Annual Nutrition Conference | World Nutrition Conferences | Nutrition International Conferences | European Nutrition Conference 2021 | Food Conference 2021 | International Conference on Agriculture, Food Technology and Nutrition | 10th International Conference on Nutrition and Food Sciences | 2nd Edition of Nutrition & Food Science | International Food Conference 2021 | Food Technology Conference 2020 in Europe | Food Science Conference 2021 | Food Science and Technology Conference 2021 | Food and Nutrition Conferences 2021 | Food Safety Conference 2021 | 26th European Nutrition and Dietetics Conference | Euro-Global Summit on Food and Beverages | Food Science Conference 2021 and 2022 | Food and Beverage Trade Shows for 2021 | 2021, Asia-Pacific Sustainable Foods Summit | Nutrition Science 2021 | 24th World Congress on Nutrition and Food Sciences | Food Technology 2021 | Eleventh International Conference on Food Studies | International Conference on Nutrition and Food & Technology| 15th World Nutrition & Food Science Conferences | Future Food Science| 8th International Conference on Food Security and Nutrition | 4th Food Structure and Functionality Symposium | Food Technology & Nutrition 2021 | Food Chemistry Conferences | Agriculture Conferences | Food Science Conferences 2021 USA | Food Packaging Conferences Europe| Food Safety Meetings | World Agri Food Aqua 2021 | Food Microbiology 2021 | European Conference and Expo on Nutrition & Food Sciences | International Conference on Nutrition and Food Sciences | Food Industry Events Impacted by Coronavirus | Food Engineering's Food Automation & Manufacturing Conference | COVID-19: Food Security in the Pandemic | Applied Food Chemistry Conference | Food Processing and Nutrition Technology Conference | Food Chemistry and Microbiology Conference | Global Summit on Food Science, Nutrition and Technology | International Conference on Food Science and Food Safety | Food Safety and Quality 2021 | Food Chemistry and Food Microbiology 2021 | New Food Conference 2021 | International Conference on Food Micro | Food Industry Trade Shows 2021 | International Food Exhibition 2021 | Food and Beverage Conferences 2021 | Food and Beverage Case Studies